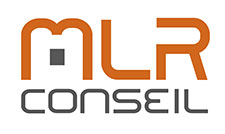 MLR Conseil is a consulting company specialized in financial process optimization. Jonathan Tayar had lots of experience in supplier invoices solutions implementation projects when he decided to found MLR Conseil in 2010. Our firm has quickly acquired a solid reputation with new clients, while maintaining a historical base of loyal customers from the earliest days.
Human scale
Our human scale, our flexibility and the quality of our delivery and projects make our customers satisfied. Statistically and with a great pride :
100 % of customers who have used our services once call us again.
"Satisfaction-driven" work is clearly their preferred mode of collaboration.
Internally, the proximity of the management team as well as the trust placed in our consultants also motivates our teams to give the best of themselves.
Methodology
Our working methods are based on a simple premise :
« A successful project is one where everything has been done to ensure its quality during its lifetime »
Our working methods include a precise and detailed follow-up of the projects on which we intervene. The different stages and tasks of a project are identified and distributed to known and responsible actors.
Extensive reporting allows the customer to know the progress of each point. Developments are audited by our teams at different phases of the project in order to obtain a defect-free solution on delivery to the customer. The tests are documented and as exhaustive as possible.
Transparency towards the customer is also very important for MLR Conseil. Information should flow as freely as possible without being changed at every level of the hierarchy. Problems are sometimes hushed up and cause concern at the most inconvenient time.That's not our working philosophy. Problems are identified and addressed as quickly as possible. Everyone is aware of this and everyone can contribute to the building of a solid and sustainable project.
Beyond these methods, during the project, we put our expertise at the service of our customers to try to make them choose the solution that will bring them the best added value. Daring to say no to a customer who asks for a solution that won't bring him anything is not only essential, it is also a sign of our state of mind: we work for the customer, not for us.
It is all of MLR Conseil's involvement in terms of methodology that will enable us to ensure the quality and management of your projects in the future.